This week was pretty hectic; hitting the books in the afternoon and working late in the studio, it's been a while since I've felt so industrious.
Amon Düül II
Yeti
(Revisited, 2006)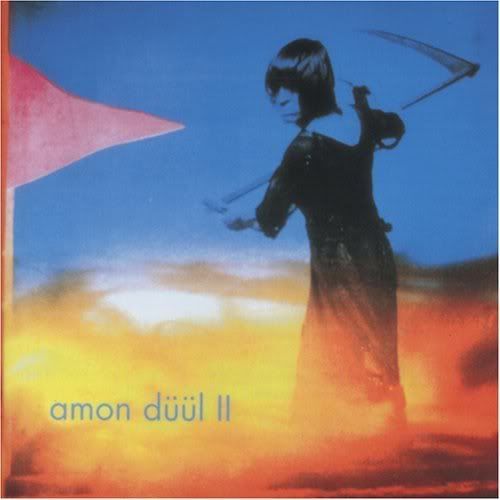 It took me a long time to want to hear this because after I bought their first album,
Phallus Dei
, I wasn't as blown away as I was hoping that I would be. When I saw that
Revisited Records
out of Germany (who have also released albums from some of the other lesser-known Krauts of the 70's:
Kraan
,
Grobschnitt
,
Guru Guru
, and
Klaus Schulze
) was going to reissue
Yeti
this summer I was a bit relieved that I wouldn't have to hunt it down like I did with
Phallus Dei
(which was also reissued). I finally picked it up today on a whim and it is incredible. Do what you must in order to hear this (if you haven't already). I'm looking forward to going back and giving
Phallus Dei
anoher chance, as soon as I give this one a rest... I'm guessing that it's gonna be a while.
In conclusion- hey, why doesn't this get mentioned when people talk about the greatest double-albums of all time?