I haven't slept since Tuesday night, and last night I was caught in a trance.
Roy Montgomery
324 E. 13th Street #7
(Drunken Fish, 1999)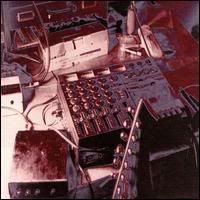 As a founding member of the
Pin Group
, Roy Montgomery would usher in a good decade for NZ's
Flying Nun
. I bet you thought that
The Clean
's "Tally Ho" was legendary label's first single, but no, it was "Ambivalence," a haunted dirge obviously taking cues from the
Joy Division
, but worryingly in its near effortless depression. Good stuff, yes. A few years ago,
Siltbreeze
collected the Pin Group's history with a self-titled trip to the dark side of the Kiwi-craze shadow that is definitely worth spending a little time with.
Much like his contemporary and occasional collaborator
Bill Direen
(
Bilders
,
Bilderene
,
Die Bilder Schwimmen in Der See
, et al) Montgomery never really fell in good with anything in New Zealand, and has remained the outcast in the pop circle, and the silent speaker amidst
Xpressway
's noise. In the 1990's he formed the also (all so) impressive
Dadamah
, and finally found a proper home with a pair of acute labels as
Kranky
and
Drunken Fish
, who kept his basement tapes within arms reach for the curious. In 1999, after a slew of critically acclaimed solo releases which followed the demise of Dadamah, Drunken Fish released this compilation of ultra-mega-rare singles (including one from his legendary post-Pin Group… group,
The Shallows
) rounded out with a few unreleased tracks.
The tone is stoic, and incapable of connection; the tough guy act that
Calvin Johnson
was too child-like to wholly pull off. The music is also evocative of the
Beat Happening
, but lacking the beat to ground the reverberation. The percussion-less arrangement of these tracks transform these simple chord progressions into obscured mantras from which Montgomery narrates. Conjured of the shadows, the apparition is always at your feet, and song-after-song, single-after-single, you'll succumb the uneasy stillness with each sporadic shift of intonation; the momentary spasm of consciousness when you are next to asleep.