I got an exciting email today:
Scott Soriano
and
Ryan Wells
announced that they are going to start a new print zine called
The Zap Gun
. While the first issue sounds like it is in the works, they have created a website for the zine, from which the reviews will be posted, although it looks like the articles, interviews, and assorted zine-stuff are going to be in the print version only. The first batch of reviews is already on the site, so be sure to make your way over there (
http://zap-gun.com
).
Debris
Static Disposal
(Anopheles, 1999)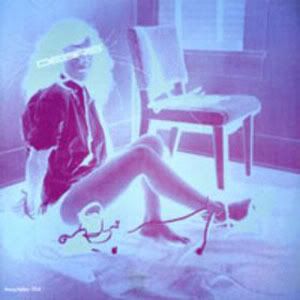 This first couple of times that I listened to this, I really didn't think that it lived up to the hype that's been bubbling up as of late; not bad by any means, but just lacking some sort of cohesive identity. I didn't know how to describe what I was hearing, and so I just stopped listening to it for a couple of months, but I gave it a listen on my way to class last week and haven't stopped listening to it since. I'm starting to think that Debris is like a twisted and tangled collision of
Guess Who
-la-la beef-rock and the meditative compositional experimentation of
Faust
. The
Anopheles
reissue of this art-punk oddity (originally released by the band 30 years ago) has a pretty informative booklet on Debris; you get a feeling from the number of interviews and writings from the band, that there was an incredible amount of foresight running across the entirety of their work, although I think that a lot of their intentions we're never really pulled off as eloquently as they describe. Enter the Guess Who side of Debris; after all, we are talking about
Chickasha, Oklahoma
in the mid 70's. I think that I started liking
Static Disposal
a lot more once I started hearing more of that side of the band; maybe because there is an identifiable point of origin from which Debris can skew time and texture into a mess of prophetic doom. Of course, you might say that that is descriptive of
Pere Ubu
as well… but I think that Ubu is quite a bit more composed, while Debris are more surrealist in their approach. Taking obvious cues from
Captain Beefheart
, the songs have a grandiose choreography of interconnected elements, so as to obscure the individual within the larger context of the song (or the album, in that matter). Where Beeffheart was clearly the iconic constant organizing
The Magic Band
's wilderness, it's the dumb 70's rock running through Debris' music that is nucleus of the meltdown, which is a pretty interesting and original idea; straying from the typical assumption that the frontman is the thread from song to song.
You might ask, "How do the songs read, after giving
Static Disposal
a little love and attention?" I say, pretty well! While there are definite peaks and valleys here,
Static Disposal
clusters the peaks into the middle of the album, leaving the meandering focus of the beginning and end to act as the preamble and postscript to Debris' singular statement.